High Performance HVAC Surge Protection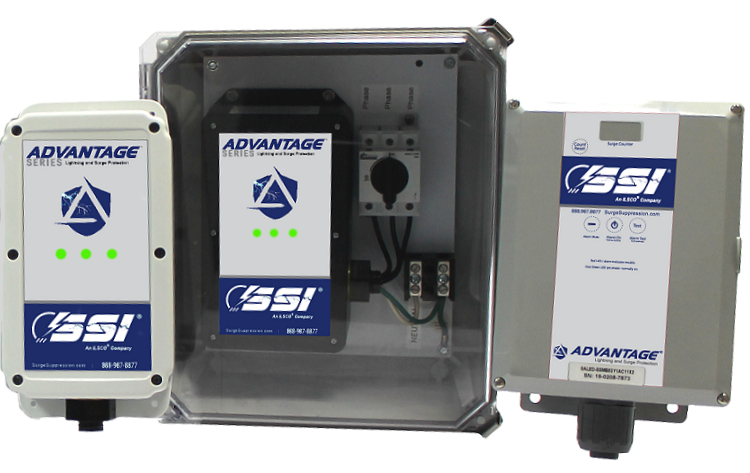 High Performance 3-Phase Surge Protectors
HVAC systems that experience damage or failure from surge related activity are not covered under warranty. Commercial or Residential.

Annually, transient voltage is responsible for billions of dollars of equipment damage and downtime. Damaged systems include heating & cooling electrical equipment and communication circuits.

To properly protect critical HVAC systems require High Performance SPDs that can withstand bombardments from varying degrees of voltage surges. Devices should be applied to both power and communication lines to ensure continued operation.
HVAC Surge Protector Designs Differ
Quality, performance and effectiveness of commercial grade HVAC surge protectors differ by manufacturers. At times, these differences can by quite pronounced. For industrial and commercial environments, there are multiple surge protector designs available. SPDs that effectively protect against transient voltage in all modes of the system provide the highest level of protection.
Many SPD manufacturers focus on Reduced-Mode Design protection schemes. However, in terms of overall durability, effectiveness and reliability, true Discrete All-Mode Protection designs are superior.
The same manufacturers tend to focus primarily on Impulse protection designs. However, found within commercial and industrial facilities are multiple types of transients. High Performance SPDs focus on protecting against all transient types.

Get the Right Gear!TM
The Right Heating & Cooling System SPDs

Choosing the right SPD is important to keep HVAC systems in today's commercial and industrial environments protected from transient voltage. This applies to both electrical and communication circuits.
Make sure it's the Right, High Quality High Performance surge protection equipment. The Right SPD delivers what other devices promise. Top of the line Advantage® Series protection devices are the Right SPDs. These unique devices offer the best available technology in the industry today.
High Performance Power SPD Design can include: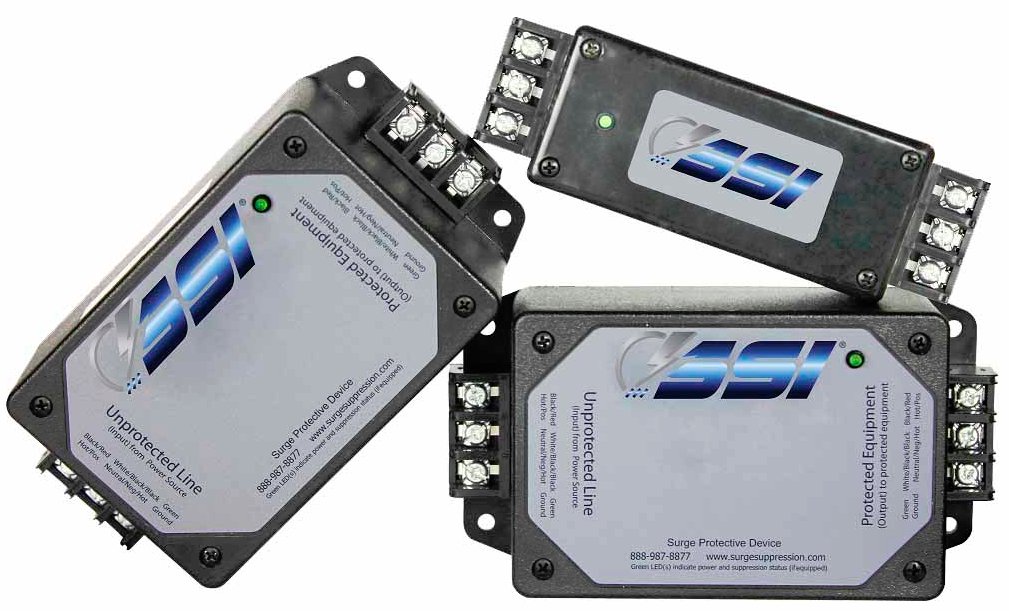 High Performance Series SPDs
Optimal Response CircuitryTM
Voltage Responsive CircuitryTM
Frequency Responsive CircuitryTM*
Industry Best

Discrete

All-Mode Protection

 
Multi-Stage Hybrid Network

900kA Peak Surge Current Per Phase
20o kIAC

Component Level Fusing
Patented, Internal Circuit Board Mounted Over-Current Fusing
Industry Best Let-Through Voltages (MLV)
ANSI/UL 1449 4th Edition, CSA, UL 1283, ISO 9001 Certified Manufacturing Facility (NQA)
UL 96A Master Label

Solid State Construction

Electrochemical Encapsulation Technology

Parallel Connected
Series Connected Surge BarrierTM SPDs    

Local & Remote Diagnostic Options
Disconnect Options
Enclosure Options
No Hassle Warranty

*Frequency Responsive Circuitry™ is an Advanced Technology option that delivers Full Spectrum ProtectionTM.

High Performance Data Line SPD Design can include: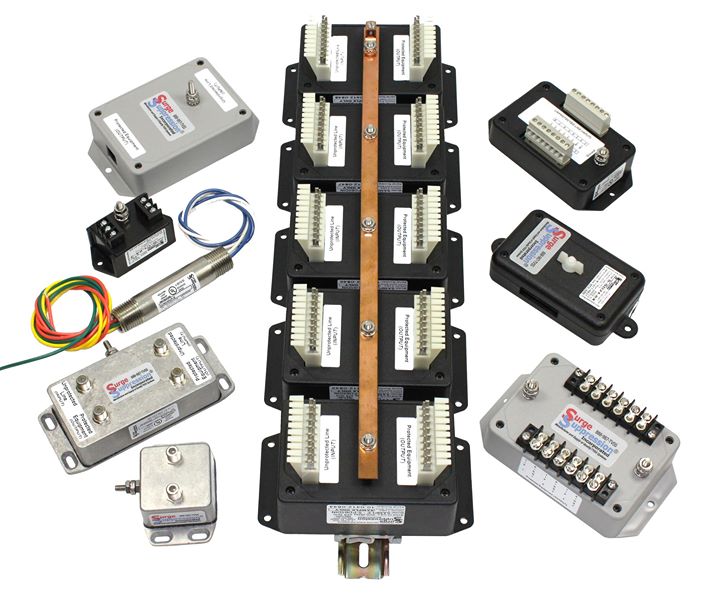 Telecom and Data Line SPDs
Optimal Response CircuitryTM
Series Wired, Hybrid Design
Speeds: 100Kbps, 2Mbps, 10Mbps, 100Mbps

PoE-Cat6: 1Gbps Speed
UL497A, UL497B
Industry Lowest Let-Through Voltages
Discrete All-Mode Protection Circuitry:  Normal (L-L) and Common (L-G)

Maximum Continuous Operating Voltage:  5, 7.5, 12, 24, 48, 62, 140 and 200 Volts
Maximum Continuous Operating Current:  500mA, 1.5A and 5A
Connection Method:  Terminal Strips, Touch Safe Terminal Strips, Detachable Wire Clamps, RJ45 Modular
Wire Line Capacity Per SPD:  1 pair, 2 pair, 3 pair, 4 pair, 5 pair +
RJ45 Capacity Per SPD:  1, 3, 12, 24 (12/24 Rackmounts)
All 8-Pin Protection

Patented Electrochemical Encapsulation Technology
Sidactor Technology
DIN Mount, Mounting Feet
Industry Low Let-Through Voltage (MLV)

No Hassle Warranty
In addition to reliability and versatility, heating and cooling system SPDs deliver superior performance specs and warranty. For more information, please contact us.
Industry Leading Technology: Get the Advantage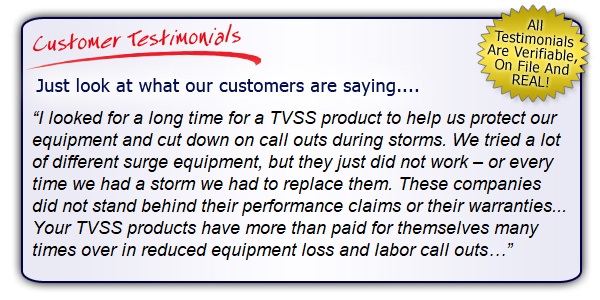 Get the markets best design and most advance technology with the largest selection of SPD Options for HVAC Power and Data Line systems protection.
Advantage® Series units are the most complete SPD available. Expressly designed to protect heating & cooling equipment and other sensitive electrical and electronic systems.
High Performance Advantage® Series units backed with industry leading 25 Year "No Hassle" Warranty.
Our gear is... often imitated... but rarely duplicated...
The Surge Stops HereTM
Get the Right Gear!TM
Product Videos

Manufacturer Brochure

High Quality High Performance Surge Protective Devices. Get the Right Gear!
Return from High Performance HVAC Surge Protection to Best-Surge-Protector Home