Surge Protector Installation
Fire Alarm Control Panels
Shown below is an example for fire alarm control panels protection design using the best surge protector options.
This protection network is a retro-fit installation. It provides surge suppression for the existing fire alarm panels power and communication lines.
All modes of the power supply feeding the alarm are protected individually prior to entering the panel.
All communication circuits are also individually protected prior to entering the alarm panel.
For any electrical power or communication signals to reach the alarm control panels circuits...they must pass through the surge protection devices first.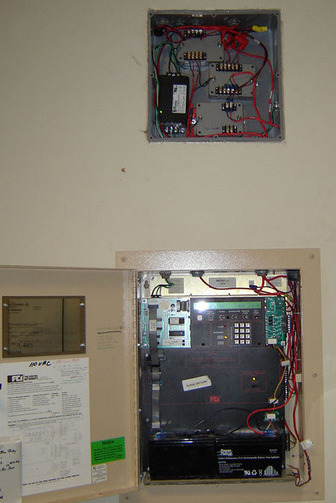 The above photo shows the surge protectors installed within a flush-mounted enclosure while the alarm system panel is below.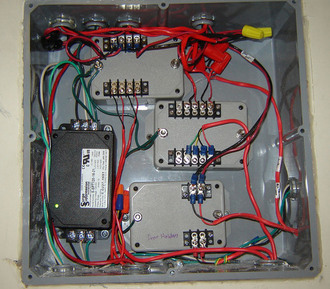 The above photo provides a closer look at the surge protector installation.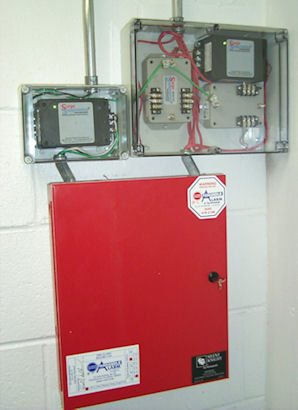 In this photo, you can see a slightly different retro-fit install for both power and data lines protection.

All surge suppression devices shown are high quality high performance units and come with a 25 Year No Hassle Warranty.


Return From Fire Alarm Control Panels To Best Surge Protector Home