Dedicated Electrical Equipment
High Performance Surge Protection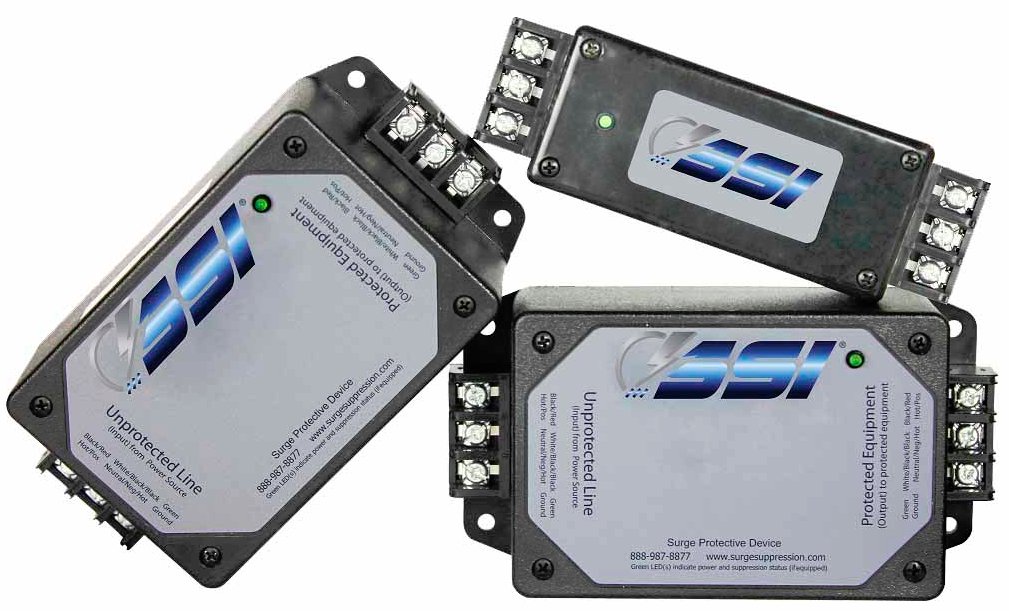 High Performance Dedicated Electrical Equipment SPDs
In many instances, protecting dedicated electrical equipment or circuits individually delivers the best surge protection results. In these situations, panel SPD designs are limited by location, size and installation constraints. These limiting factors reduce protection options and effectiveness.

The devices best able to address damaging transient voltage in these unique but common scenarios are high performance, dedicated load, Surge BarrierTM Series SPDs.
Series devices can be utilized within control cabinets or other limited space areas. When used in conjunction with upstream protective devices, Series SPDs can provide the ultimate in both individual and overall equipment protection.
Surge BarrierTM SeriesSPDs provide the following multiple benefits:
Directly isolate individual equipment or circuits from external surge and surge generating equipment. This is an excellent choice for CNCs, PLCs, Industrial PCs, Industrial Controls and sensitive VFD control circuits.


Perfect for completing IEEE's facility recommended 3 Level Surge Protection application. For more information, inquire about our Optimal Protection Network™ and get full system transient defense.
Built durable enough to be used at the 2nd level for tiered protection or even stand alone for sensitive electrical equipment if needed. Single and Multi-Phase configurations: 5VDC to 480VAC, 5Amps to 60Amps.


Combine with other High Performance Individual Circuit SPDs for unique and flexible Custom PPAs.


Versatile, compact size, multiple options, easy to install and very, very effective.

Watch below Video to learn more about Dedicated Equipment Protection Units. Must See!

Dedicated Electrical Equipment SPD Applications

 Full Spectrum ProtectionTM Series SPD applications for dedicated electrical equipment can include: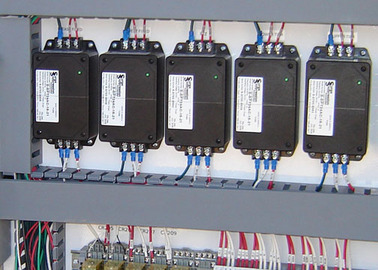 Individual Dedicated Equipment Surge Protectors
 Series SPDs: Advanced Technology
High performance, dedicated electrical equipment Series models are the most advanced SPDs in their class. Devices include multi-stage hybrid network designs, robust kA ratings and unmatched MLV.
Frequency Responsive Circuitry™ option available. FRCTM provides critical electronics with industry best RingWave suppression. This technology helps deliver Full Spectrum ProtectionTM that others can't.

Additionally, Series unit SPDs include Encapsulation Technology to aid against corrosion, weather and vibration. Circuit integrity is increased providing improved durability, reliability and performance.

SPD Options may include but are not limited to:
For additional product information: see product videos.
Install Surge Barrier SPDs. Get the Right Results

Multiple types of surge activity are affecting electronic systems. Many SPDs in the market fail to address these surge types effectively. You need the Right Technology from the Right SPD with the Right Installation.

Get the Right SPDs for dedicated electrical equipment that deliver the Right Technology: Full Spectrum ProtectionTM.
Dedicated Electrical Equipment Surge BarrierTM Series SPDs provide the best surge protection designs available anywhere in the world. The Right SPDs installed in the Right Locations deliver the Right Results. Contact us today.

High Quality and High Performance Series SPDs backed with Industry Leading 25 Year "No Hassle" Warranty.
Our gear is... often imitated... but rarely duplicated...

The Surge Stops HereTM
Get the Right Gear!TM

Manufacturer Brochure
Surge BarrierTM Series Product Brochure
| | |
| --- | --- |
| High Quality High Performance Surge Barrier SPDs | |
Return from Dedicated Electrical Equipment Gear to Best-Surge Protector Home