The Value of Electrical Surge Protection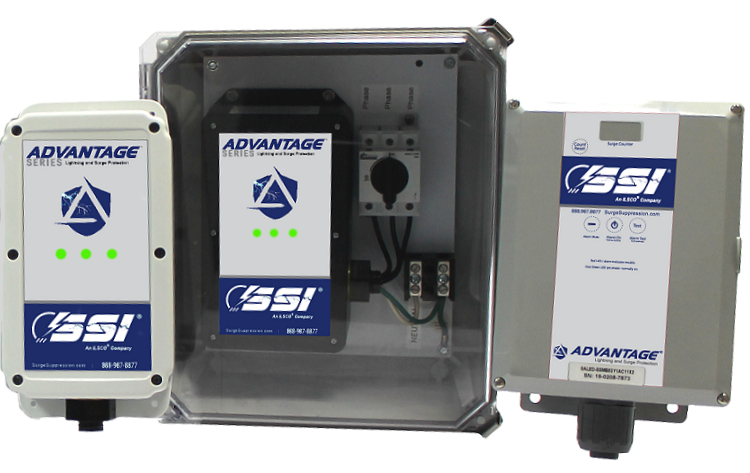 Advanced Designed 3-Phase Surge Protectors
Today, Electrical Surge Protection has become an increasingly important aspect for commercial and industrial equipment efficiency and reliability.
Yet, most are unfamiliar with the value advanced SPD designs deliver. This is because Surge Protective Devices (SPDs) are generally understood as Impulse or Lighting surge protection equipment only.
SPDs with advanced technology provide more than Impulse Surge defense. Much more. When properly applied, SPDs with superior technology have shown to reduce electrical maintenance costs by an average of 20%. ROI has been as little as 6 months.

The Right SPDs with the Right Technology installed in the Right Locations deliver the Right Results.

"TVSS has a definite benefit, and now we understand it has to be the right product installed at the right location in order to have this benefit. Not just any TVSS unit will provide the results that we have seen from yours."
Electrical Surge Protection Devices Should Defend Against
Two Distinct Types of Surge Damage.
Many Don't. Ours Do.
Quality, performance and effectiveness of SPDs differ by manufacturers. At times, these differences can by quite pronounced. In commercial and industrial settings, there are multiple surge types present. SPDs that effectively protect against Impulse and RingWave transients in all modes provide the highest level of protection.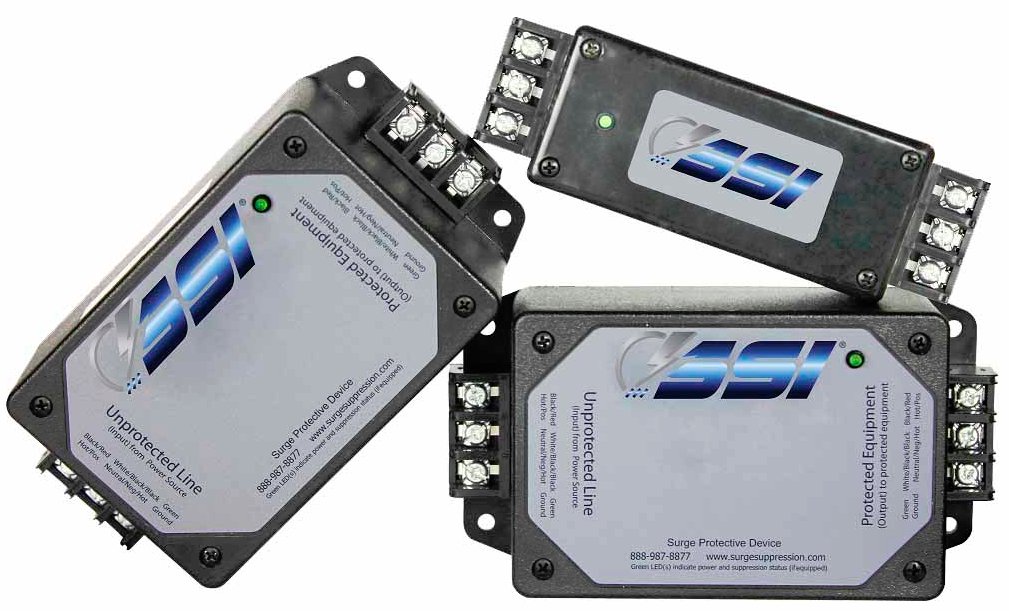 Advanced Series Connected SPD
Technology in competing electrical surge protection devices are primarily Reduced-Mode designs that focus on Impulse type protection. However, in commercial settings, RingWave surges are typically much more prevalent.
These surges cause system glitches, interrupts and resets that lead to premature failure. This reduces production efficiency and equipment reliability. As a result, costs increase.
Important Note:  Few SPDs address RingWave surges effectively. This includes protectors with EMI/RFI Filtration Technology. Our SPDs do.
Critical PC and control equipment, VFDs, CNC Machines and other electronics need surge protectors that defend against Impulse and RingWave type surges. Our proprietary SPDs are specifically built to perform in all modes against both Impulse and RingWave Transients. This advanced design leads the industry. This is Full Spectrum ProtectionTM.
Get the Right Technology. Get the Right Results

Our unique SPDs do more than just protect against Impulse Surge activity. These devices deliver what others promise. As mentioned, our SPD technologies have been shown to reduce electrical maintenance budgets by 20% and deliver ROI in as little as 6 months.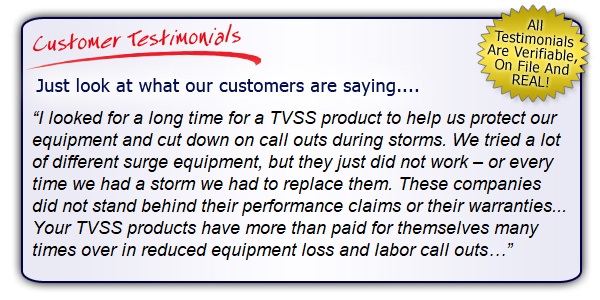 10-Mode, Data Line, Advantage® Series and Surge BarrierTM protection devices employ Discrete All-Mode Protection with Optimal Response CircuitryTM. These Multi-stage, hybrid network designs include patented ElectroChemical Encapsulation Technology.
Optional Frequency Responsive Circuitry™ technology delivers Full Spectrum ProtectionTM that other SPDs don't.
Our High Quality, High Performance surge protector designs lead the industry and are supported by Industry Leading 25 Year "No Hassle" Warranty.
To help reduce electrical maintenance budgets and improve electronics and electrical system reliability, contact us today.

Get Real Value. Get Full Spectrum ProtectionTM. Install Electrical Surge Protection Devices that deliver the Right Results.
Our gear is... often imitated... but rarely duplicated...
The Surge Stops HereTM
Get the Right Gear!TM
Product Videos

Manufacturer Brochure
Surge BarrierTM Series Product Brochure

Return from Electrical Surge Protection to Best-Surge-Protector Home