High Quality High Performance
CNC Machine Surge Protectors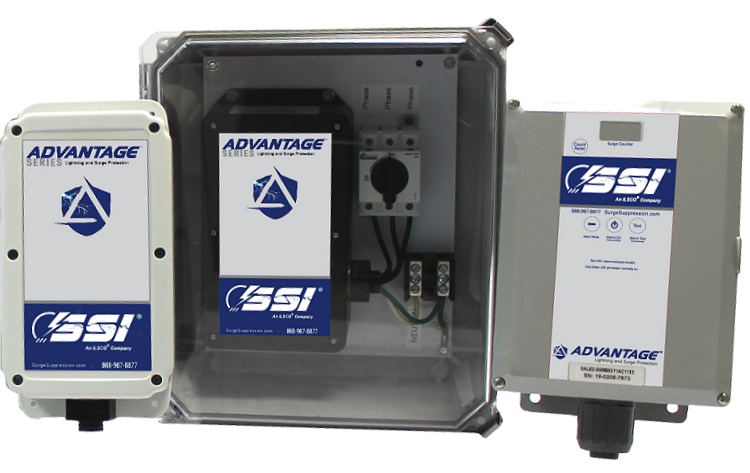 High Performance 3-Phase CNC Machine SPDs
Protect sensitive CNC Machine operations with high quality, high performance Computer Numerical Control surge protectors. These unique SPDs provide Full Spectrum Protection for critical and sensitive process control systems.
Today, all circuit-designed equipment is susceptible to transient voltage. These circuits can be damaged by sudden large surges or by constant, repetitive lower level surge activity.
Computer Numerical Control equipment have become increasingly at risk as process controls systems become more and more demanding. CNC tools are increasingly susceptible to the transient voltage environment found in today's commercial and industrial facilities.
CNC Machine Surge Protectors Should Defend Against
Two Distinct Types of Surge Damage.
Many Don't. Ours Do.
Quality, performance and effectiveness of transient voltage surge suppressors differ by manufacturers. At times, these differences can by quite pronounced.
In commercial and industrial environments, there are multiple surge types present. SPDs that effectively protect against both Impulse and RingWave type transients, provide the highest level of protection
Many SPD designs primarily focus on Impulse type protection. However, in commercial environments, RingWave surges are found to be much more prevalent than impulse surges.

Critical and sensitive electronics can be severely damaged by impulse surges (lightning, system faults, motor starts etc.), but increasingly electronics are being damaged by constant, repetitive, RingWave transients.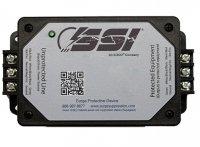 High Performance CNC Control Circuit SPD
Important Note:  Not many surge protectors truly address RingWave surges effectively. This includes protectors that provide EMI/RFI Filtration Technology.
When RingWaves are present and applied surge protectors don't address them, the critical equipment suffers unnecessary damage. The results are higher operating costs and less efficiency.
Critical PC and control equipment, especially sensitive CNC Machines, need surge protectors that fully protect them from multiple types of transient activity.
SPDs that effectively mitigate both Impulse and RingWave power surges are high quality, high performance.
Many SPDs don't provide high quality RingWave suppression technology. Our SPDs do.
Our SPD designs are specifically built to perform against both Impulse and RingWave Transients...
RingWave Surges Cause Serious Damage To CNC Machines
CNC Machines, VFDs, PLCs and other computer operating systems are being damaged by RingWave surges.
RingWave transient energy is going right past a standard surge protectors impulse or fixed clamping protection circuitry.
Fixed clamping circuitry is not designed to mitigate RingWave transients effectively. Fixed Clamping is designed primarily for impulse type transients. EMI/RFI circuitry is not designed for effective RingWave transient protection either.
A SPD with both fixed-clamping and EMI/RFI circuitry only amounts to partial protection.
Effectivenesss... High Performance RingWave Protection Design vs Fixed-Clamping/EMI/RFI Protection.
20% of surge related electrical damage is caused by external (impulse) sources. 80% of surge related electrical damage is caused by internal surges. Most internal surge activity are RingWaves.
Don't settle for partial (20%) protection when Full Spectrum Protection is available.
Full Spectrum High Performance
CNC Machine Surge Protectors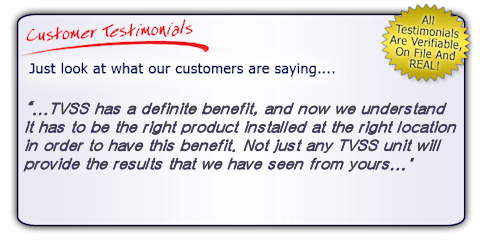 Choose High Quality, High Performance surge protection equipment.
All Advantage™ Series protection devices employ true All-Mode Protection and use a multi-stage hybrid network design. Optional Frequency Responsive Circuitry™ available. This type of circuitry is often referred to as SineWave Tracking.
FRCTM is the unique technology that helps deliver Full Spectrum Protection that other SPDs cant.
Advantage™ Series SPDs are ideal for critical PLC, CNC Machine and industrial control systems protection.
All SPDs carry Industry Leading 25 Year "No Hassle" Warranty.
Make sure to get the best available technology and SPD Options for sensitive controls protection.
Get Full Spectrum Protection. Use Computer Numerical Control Surge Protectors that deliver real results.
Take a few minutes to view our informational videos.
Our gear is... often imitated... but rarely duplicated...
The Surge Stops Here.

Get the Right Gear!

Company Brochure

High Quality, High Performance True All Mode Surge Protectors. Get the Right Gear!