High Performance Data Line Surge Protectors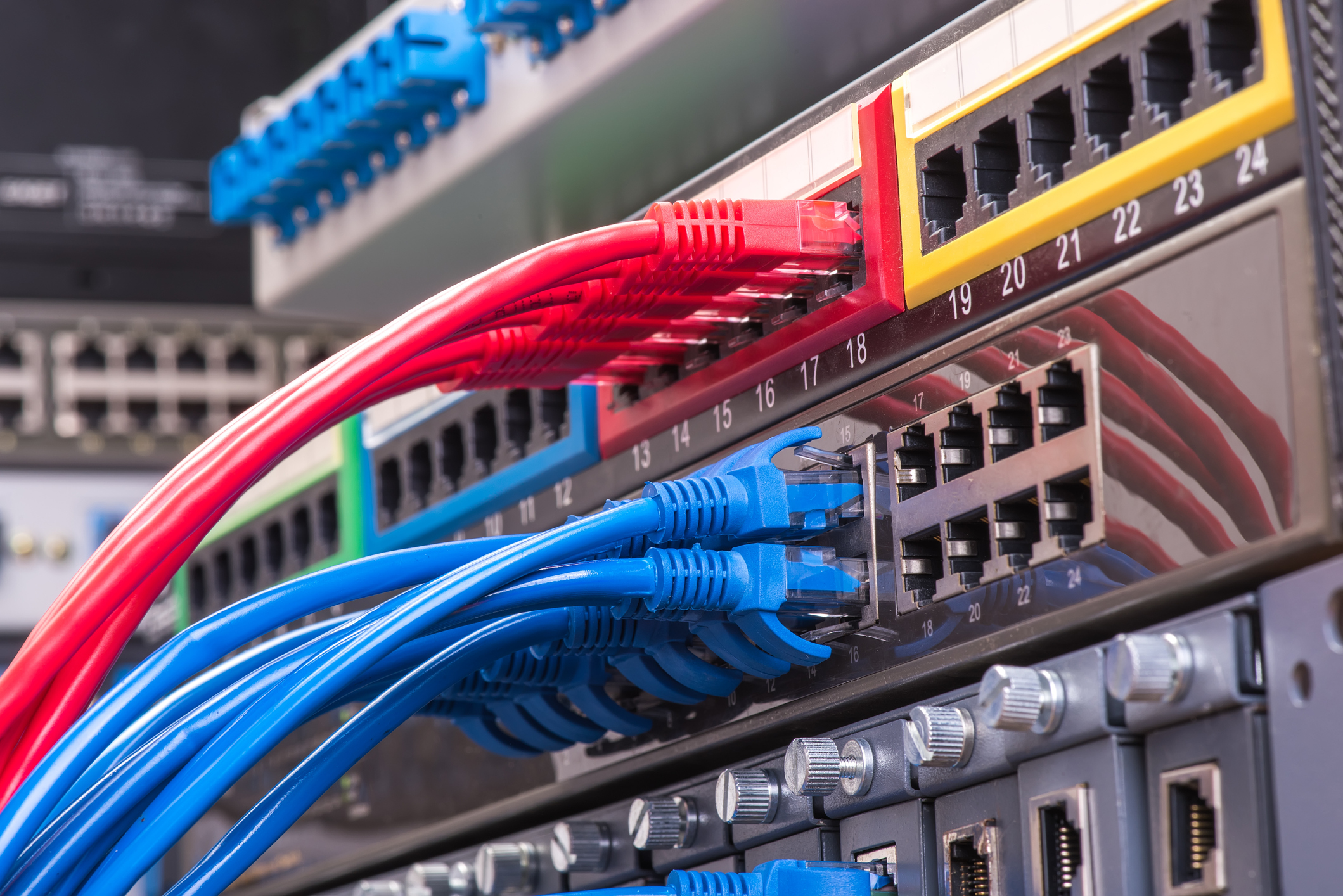 Improve Data Network Systems With High Performance SPDs
Data Line Surge Protectors are an important factor in safeguarding critical communication equipment, communication lines and network systems.
Annually, damage caused by transient voltage over unprotected data lines costs commercial business, governments and homeowners hundreds of millions of dollars.
Data Line Surge Protective Devices (SPDs) are typically overlooked and under appreciated until the equipment they could have been protecting is damaged by an unexpected surge event.
Damage and subsequent costs incurred can be avoided with the proper installation of SPDs. However, they need to be the Right SPDs in the Right Locations to deliver the Right Results.

Assure communication and data transfer performance, reliability and longevity. Properly protect valuable data lines, communication equipment and systems. In many Data System applications, SPD are a NEC requirement.

Get the Right Gear!TM

Data Transfer Equipment & Data Lines Are At Risk

Protection Rule of Thumb: Data lines that have external building exposure and the connected equipment to those lines are at risk for surge related damage. This damage can be catastrophic. Data lines are a direct connect to sensitive communications and signaling equipment.

For commercial and industrial facilities, susceptible cable, wiring and equipment can include data line runs between buildings and data line runs between external equipment and control centers. In these scenarios, both direct lightning and nearby lightning strikes present an imminent danger to electronic equipment.

Equipment to equipment runs inside industrial or commercial facilities may also be at risk if the equipment is fed from different power sources.

General equipment types at risk:
Network Communications 
Audio - Video
Sensors: temperature, moisture, pressure, fluid
Computer Servers

Types of data circuits at risk:
Protect Your Online Identity. Surf The Internet Without A Trace. 7-Day Money Back Guarantee
Data Line Surge Protectors: Advanced Design

High Quality, High Performance, Data Line Surge Protectors employ advanced, Discrete All-Mode Protection with Optimal Response CircuitryTM. These designs are a multi-stage, hybrid network with protection speeds of 2Mpbs, 10Mbps or 100Mbps.

High Quality, High Performance Power over Ethernet (PoE) SPD speeds up to 1 GB (Cat5e and Cat6).

SPD Connection options include:
Terminal Strips
Touch free Terminal Strips 
Detachable Terminal Strips

Modular Jack (RJ45/14)
Multiple Coaxial

Conduit Style
Additional SPD Options are available including: All-Pin-Protection, DIN Rail Mount and 12-24 RJ45 Rackmount.

The Right Data Line Surge Protectors

The Right High Quality High Performance surge protectors address multiple data line equipment protection needs. These SPDs are backed with a 10 Year "No Hassle" or Industry Leading 25 Year "No Hassle" Warranty.
Don't settle for just any Data Line Surge Protectors. Contact us today.

Our gear is... often imitated... but rarely duplicated...
The Surge Stops HereTM
Get the Right Gear!TM
Product Videos

Manufacturer Brochure
Return from Data Line Surge Protectors to Best-Surge-Protector Home