High Performance Gas Pump Surge Protection

Install High Performance Gas Pump Surge Protection and improve fuel dispenser performance and reliability.
These unique SPDs provide Full Spectrum ProtectionTM with multiple status indicator options for critical fuel pump electronics and communication lines.

Reliable Fueling Island gas pumps are essential to the success of convenience store, truck stop and fuel depot operations. Increasingly, the sensitive electronics within automated fueling systems are at risk from transient voltage. Damage to circuits from internal and external transients can be extensive.
Reduce dispenser glitches, failures and repair costs while improving overall systems reliability with the proper application of Surge Protective Devices (SPDs).
However, they need to be the Right SPD placed in the Right Location to deliver the Right Results.
Gas Pump Surge Protector Design Options
The Right SPD designs are important for keeping valuable fuel pumps, lighting and other electronic systems protected. The Right High Quality, High Performance surge protectors deliver customized protection for the unique application challenges found in the fuel dispensing industry.

In today's market there are multiple surge protector designs available. SPDs that effectively protect against multiple types of transient voltage and protect directly in all modes of the system, provide the highest level of defense.
Many SPDs focus on a single surge type and Reduced-Mode protection schemes with limited options. However, in terms of overall effectiveness, durability and reliability, Discrete All-Mode Protection designs with Full Spectrum ProtectionTM and multiple options are superior.
These unique SPDs have been applied in a number of high profile projects in the U.S. Units are designed for a wide variety of gas pump systems and peripherals including fuel dispenser power, cardreader data lines and dispenser data lines.
Industry Leading Technology For Fuel Dispenser Applications

Top of the line Advantage® Series power protection and Surge BarrierTM  devices are the Right SPDs. These unique devices offer the best available technology and options in the gas pump industry today. These leading SPD designs may include: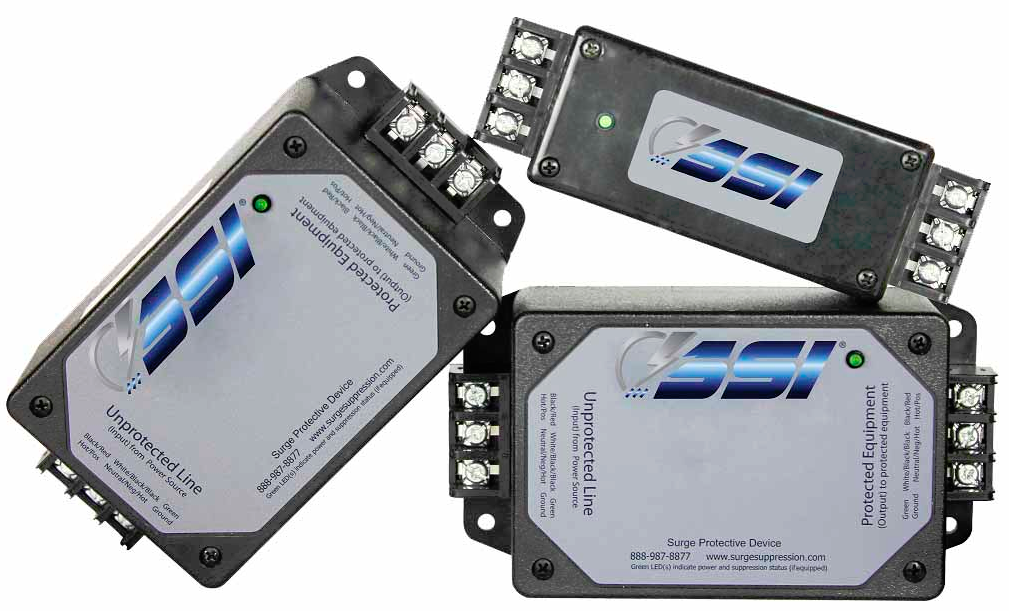 Surge Barrier Gas Pump SPDs
*Frequency Responsive Circuitry™ is an Advanced Technology option that delivers Full Spectrum ProtectionTM.
Fueling Island Gas Pump SPDs: Install the Advantage
Install the markets most advance technology with the largest selection of SPD Options for Fuel Island Gas Pump and other C-Store, Truck Stop and Fueling Depot electronics and data line systems.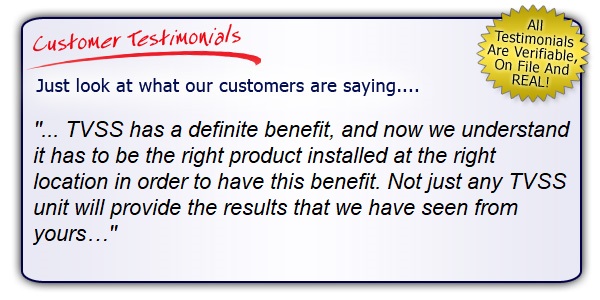 10-Mode, Data Line and Advantage® Series and Surge BarrierTM units are the most complete SPDs available in the fueling marketplace today. High Performance SPDs are backed with industry leading 25 Year "No Hassle" Warranty.
Avoid Reduced-Mode SPDs. Get Discrete All-Mode Designs and Full Spectrum ProtectionTM. Install SPDs with the Right Technology that provide the Right Results for Fuel Island Gas Pump electronic and electrical systems.
Contact us today for best protection methods.

Our gear is... often imitated... but rarely duplicated...
The Surge Stops HereTM
Get the Right Gear!TM
Surge BarrierTM Series Product Brochure

Return from Gas Pump Surge Protection to Best Surge Protector Home