High Quality Access Control Panel Surge Protection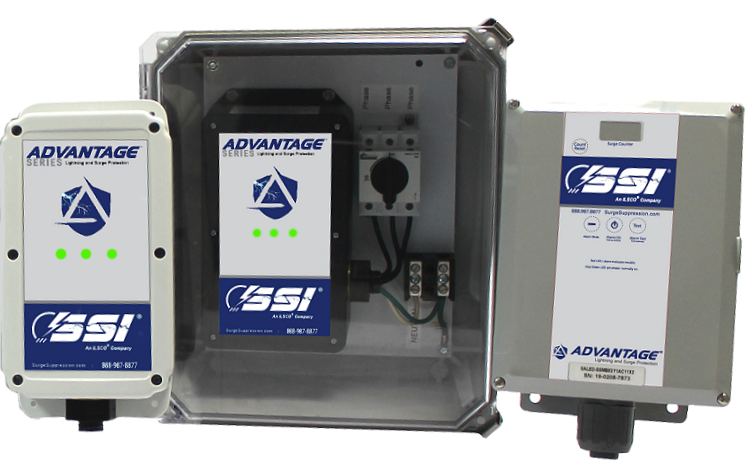 High Quality High Performance 3-Phase SPDs
Surge Protective Device (SPD) applications for Access Control Panel equipment provide critical protection from the dangers of surge related activity.
Transient Voltage is responsible for billions of dollars of equipment damage and downtime annually. Access Control Panels are no exception.
Reduce glitches, reduce repair and reduce liability while improving overall system reliability with the proper application of Surge Protective Devices.
In a number of applications, SPDs are a NEC requirement.

However, they need to be the Right SPDs placed in the Right Locations to deliver the Right Results.
Access Control Panel SPDs Should Defend Against
Two Distinct Types of Surge Damage.
Many Don't. Ours Do.
In commercial and industrial environments, there are multiple surge types present. SPDs that effectively protect against both Impulse and RingWave type transients in all modes, provide the highest level of protection.
Many SPD designs primarily focus on reduced mode, impulse surge protection. In todays commercial environments however, RingWave surges are found to be much more prevalent than impulse surges.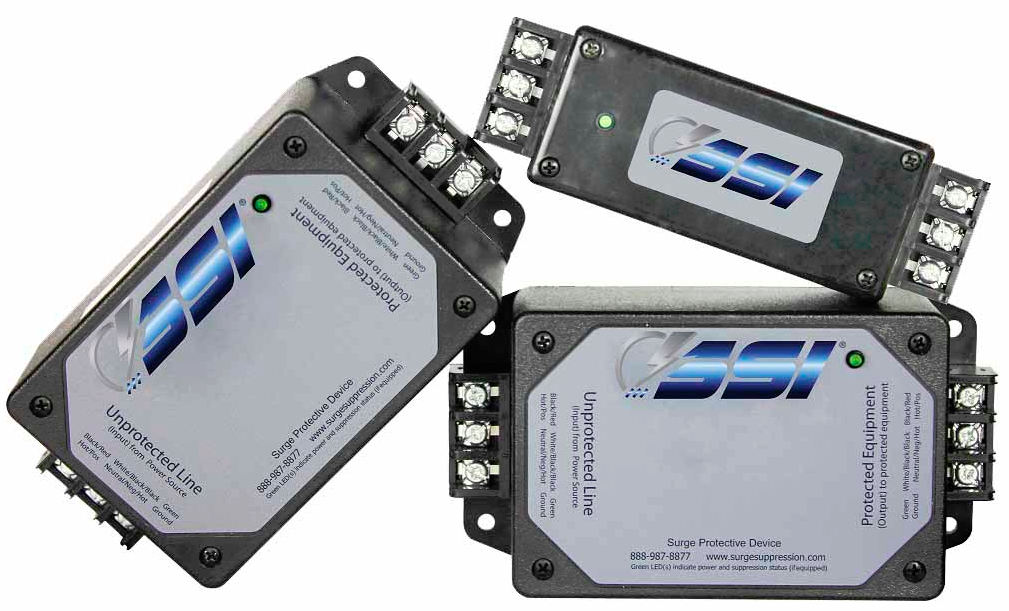 Important Note: Few surge protectors address RingWave surges effectively. This includes protectors with EMI/RFI Filtration Technology. Access Control Panels need surge protectors that fully protect them from both Impulse and RingWave type surges.
Our SPD designs are specifically built to perform against both Impulse and RingWave Transients. Protection against multiple surge types with individual protection in all-modes is Full Spectrum Protection. These are superior SPD designs.

RingWave Surges Can Damage Access Control Panels

Access Control Panel electronics can be damaged by RingWave surges. Most RingWaves go past a standard surge protectors impulse or fixed clamping protection circuitry. Fixed clamping circuitry is not designed to mitigate RingWave transients effectively.
EMI/RFI circuitry is not designed for effective RingWave transient protection either.
A SPD with both Fixed-Clamping and EMI/RFI circuitry only amounts to Partial Protection.
20% of surge related damage is caused by External sources. 80% of surge related electrical damage is caused by Internal sources. Most Internal surge activity are RingWaves.
Don't settle for partial or 20% protection when Full Spectrum Protection is available!
Access Control Panel "Included" Surge Protection
Although offered, Access Control Panel systems that contain "built-in" surge protection should be carefully evaluated. "Included" protection is typically not the best surge protection option. "Included" designs are often limited to circuit board level impulse type surge protection.
The most effective surge protection option is supported by IEEE. Installing complete, individual, properly designed SPDs at strategic locations is advocated. Applying SPDs with Full Spectrum Protection enhances IEEE's recommendation by defending against multiple surge types that other SPDs miss.

Susceptible Control Panel Communication Circuits
SPDs for Communication Circuits can be overlooked in Access Control Panel Systems. Data Line or circuits with external exposure create the greatest risk. Large external surge events and subsequent unexpected costs can be prevented with the proper application of SPDs in these scenarios as well.

However, they need to be the Right Data Line SPDs installed in the Right Locations to deliver the Right Results.
Industry Leading Technology: Get the Advantage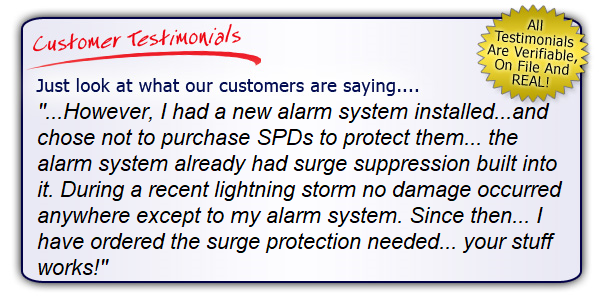 Get the markets best design and most Advanced Technology with the largest selection of SPD Options for Access Control Panel and Data Line circuit protection.
Advantage™ Series units are the most complete SPD available. Expressly designed to protect sensitive and critical power equipment and communication lines.
High Performance Advantage™ Series  units backed with the industry leading 25 Year "No Hassle" Warranty.
Our gear is... often imitated... but rarely duplicated...
The Surge Stops Here.

Get the Right Gear!
Product Videos

Company Brochure

High Quality High Performance Surge Suppressors. Get the Right Gear!
Return from Access Control Panel Surge Protection to Best-Surge-Protector Home