High Performance Point of Sale Surge Protection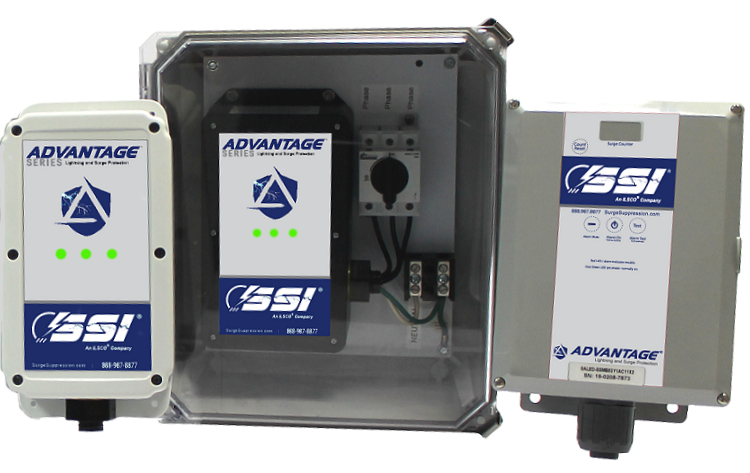 Protect point of sale (POS), credit card terminal, peripherals and communication power with high quality, high performance surge protective devices (SPDs). These unique SPDs provide unmatched Full Spectrum ProtectionTM for critical operating systems.
Point of sale and credit card terminals are increasingly at risk from transient voltage. POS systems can be damaged by sudden large surges or by constant low level surge activity. Point of Sale disrupts, glitches and re-boots are all symptoms of transient voltage.
The proper application of SPDs will prevent catastrophic surge damage and lower level transient voltage activity. However, they need to be the Right SPD installed in the Right Location to deliver the Right Results.

Note: Many C-Store and Retail locations use small, basic, UPS for POS emergency backup power. Additionally, the UPS is often seen as surge protection. This position should be carefully reviewed and reconsidered. The UPS should be protected by SPDs, not used as one.

Advanced Point of Sale Surge Protector Designs

The Right SPD designs are important for keeping valuable POS, payment terminals and peripherals protected. The Right High Quality, High Performance SPDs deliver customized protection for the unique application challenges found in retail, C-Store and payments industry.
In today's market there are multiple surge protector designs available. SPDs that effectively protect against multiple types of transient voltage and protect directly in all modes of the system, provide the highest level of defense.
Many SPDs focus on a single surge type and Reduced-Mode protection schemes with limited options. However, in terms of overall effectiveness, durability and reliability, Discrete All-Mode Protection designs with Full Spectrum ProtectionTM are superior devices.
These advanced SPDs have been installed on a number of high profile projects in the U.S. SPDs are specifically designed for a wide variety of payment systems and peripheral power source applications.
Multiple Surge Types Damage POS Equipment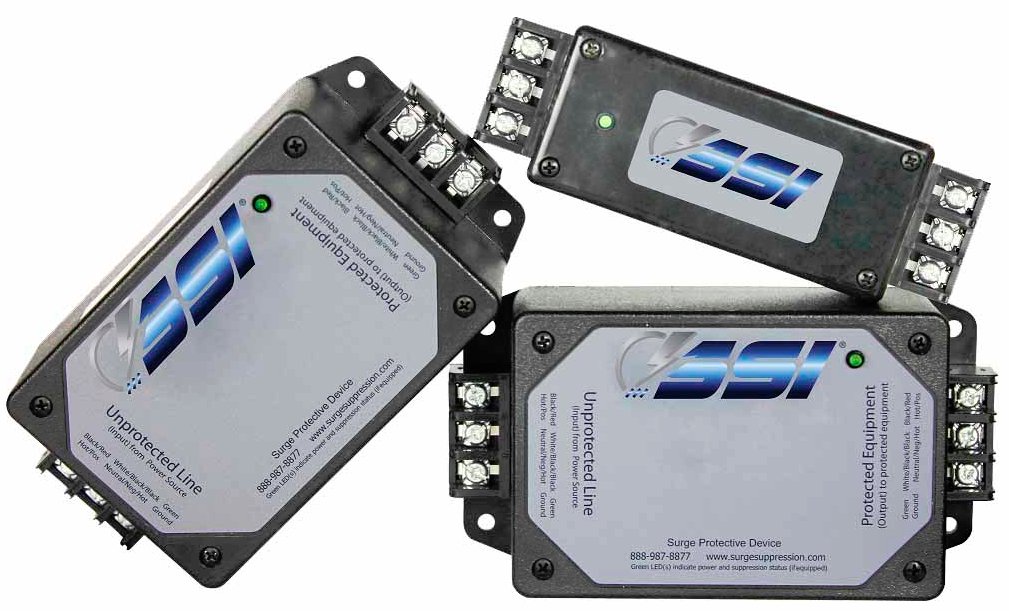 Low Voltage Surge Barrier SPDs
In retail scenarios, Internal RingWave surges are prevalent and large External surges are a constant risk. As a result, quality designed SPDs are needed for proper defense from both surge types (especially RingWaves).

Most RingWave surges get past a standard surge protectors impulse or fixed clamping protection circuitry. Fixed clamping circuitry is not designed to mitigate RingWave transients effectively. EMI/RFI circuitry is not designed for RingWave transient protection either.
A SPD with both Fixed-Clamping and EMI/RFI Technology only amounts to Partial Protection. System disrupts and damage can still occur.
20% of surge related damage is caused by External sources. 80% of surge related electrical damage is caused by Internal sources. Most Internal surge activity are RingWaves.
Don't settle for partial or 20% protection when Full Spectrum ProtectionTM is available!
 Full Spectrum Protection: The Advantage Series SPD

Advantage® Series and Surge BarrierTM  High Quality, High Performance surge protectors lead the industry.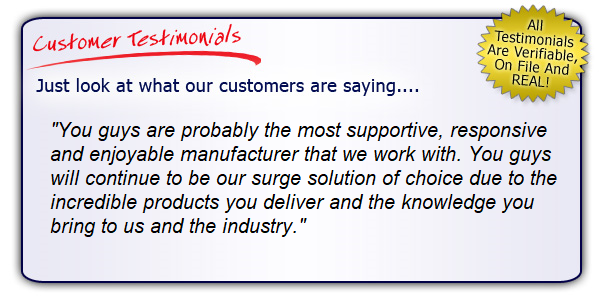 Advantage® Series protection devices employ Discrete All-Mode Protection with Optimal Response CircuitryTM. This Multi-stage, hybrid network design includes patented Elecro-Chemical Encapsulation Technology.
Optional Frequency Responsive Circuitry™ technology delivers Full Spectrum ProtectionTM that other SPDs lack.
10-Mode, Data Line and Advantage® Series and Surge BarrierTM are ideal for protecting point of sale, credit card terminal and peripheral equipment. These devices provide the most advanced technology and largest selection of SPD Options available today.
SPDs are backed with Industry Leading 25 Year "No Hassle" Warranty.
Get Full Spectrum ProtectionTM. Install Point of Sale Surge Protectors with the Right Technology that deliver the Right Results. Inquire today.

Our gear is... often imitated... but rarely duplicated...
The Surge Stops HereTM
Get the Right Gear!TM
Product Videos

Manufacturer Brochure
Surge BarrierTM Series Product Brochure

Return from Point Of Sale Surge Protection to Best-Surge-Protector Home