Protect Your Fire Alarm Systems
And Assure Their Performance
Fire alarm systems are critical to protecting business schools and homes.
If your facility has the security benefit of one of these systems in place…or you are considering implementing such a safety system…it's prudent to protect the sensitive circuits and equipment.
This safety system network is susceptible to transient voltage damage.
Transient damage to electrical and electronic equipment is responsible for billions of dollars in losses to business and homes annually…and this includes alarm systems of all types.
Don't take chances. Get real equipment protection results.
It only takes one external surge event to cause thousands of dollars of damage instantly.
Over time, unprotected systems can also be damaged by smaller but more frequent internal surges that can deteriorate the system's functionality. This deterioration can lead to system disrupts and can eventually lead to premature failure.
Don't overlook the severity of possible damage from either situation...take steps to prevent it.
If your current or future system purchase contains "built-in" surge protection...your best option is to closely evaluate what the claimed surge protection really is...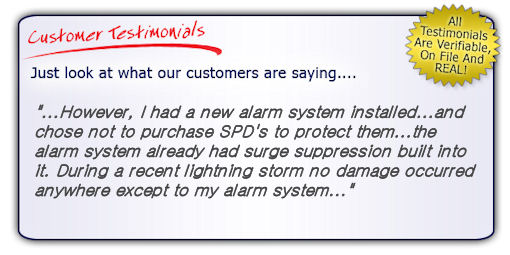 Again, why take chances?
Remember, they are fire alarm systems...not surge protectors.
What Typical Alarm System Equipment Is At Risk?
Control Panels
Sensors
Signal Relays
Monitors
Data/Telephone Lines

What Are The Best Surge Protection Options?
Power Systems Protection
Data/Telephone Lines Protection
Damage to fire alarm equipment or its' circuits caused by transient voltage is preventable.
If you demand results...we have the gear.
Using the right application of high quality and high performance surge protector gear…will keep your fire alarms and systems functioning as they were designed to.
Here's a fire alarm control panel example showing a protection network installed using the best surge protector options.
Our power and data line surge protectors use a hybrid design with optional Sinewave Tracking (power) and include Discrete All-Mode Protection.
All high performance units come with our "No Hassle" 25 Year Warranty.
Get the Right Gear!

Product Brochure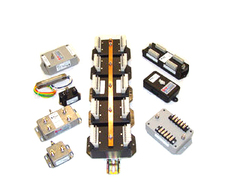 Return from Fire Alarm Systems Gear to Best-Surge-Protector Home