Fire Alarm Control Panels
High Performance SPD Installations

Shown below are examples of fire alarm control panels protection design using the best surge protector options.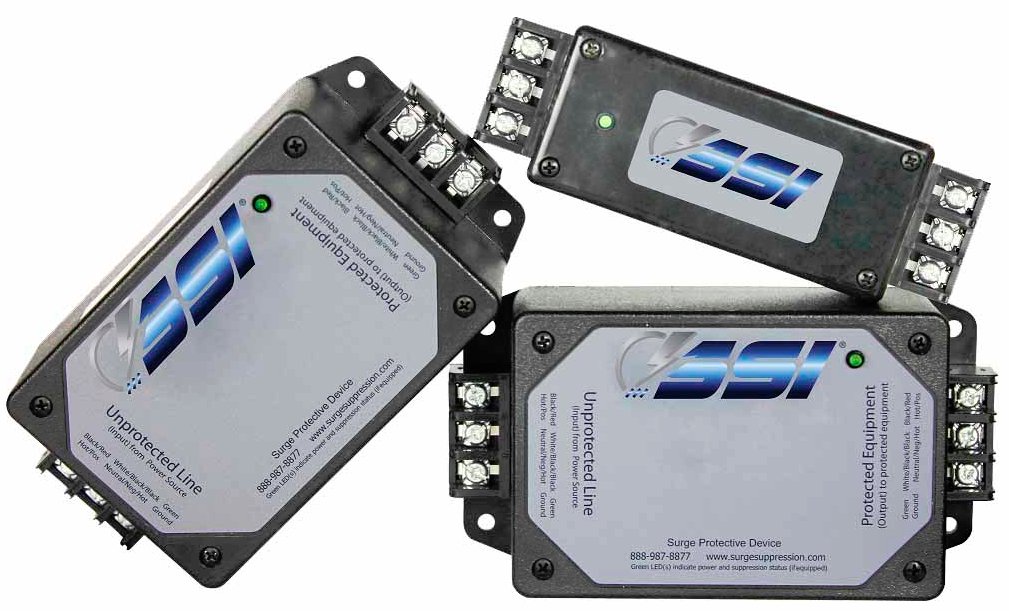 Alarm Control Panel SPDs
These protection networks are Retro-Fit installations. The designs provide surge suppression for the existing fire alarm panel power and communication lines at or nearest the critical equipment. 
All Modes of the power supply feeding these alarm systems are protected individually prior to entering each panel. All communication circuits feeding these examples are protected individually prior to entering each alarm panel.

For any electrical power or communication signals to reach the alarm control panels circuits or leave from the control panel circuits, they must pass through surge protection devices first.
The SPDs protectively isolate the fire alarm control panels. This protects them from the electrical systems transient voltage activity as well as large externally generated surge events.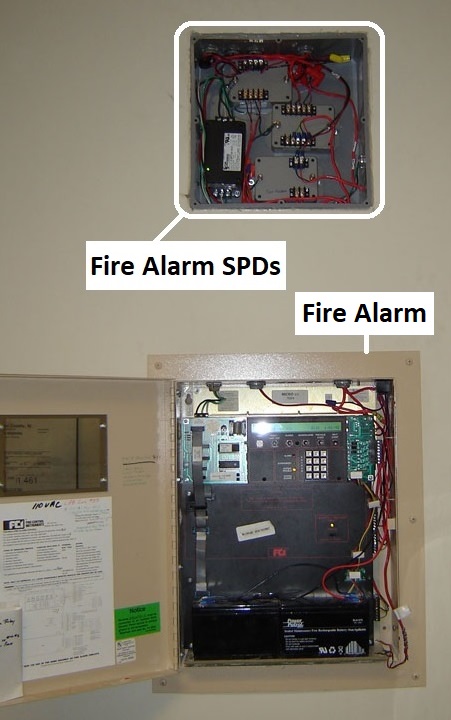 ---
Above: Retro-Install of Surge Protectors via Flush-Mounted Enclosure and Fire Alarm Control Panel.
---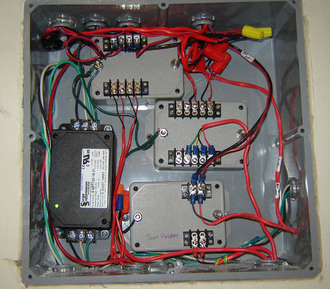 ---
Above: A closer look at the Surge Protector Installation for both Power (Black SPD) and Data Lines (Gray SPDs).
---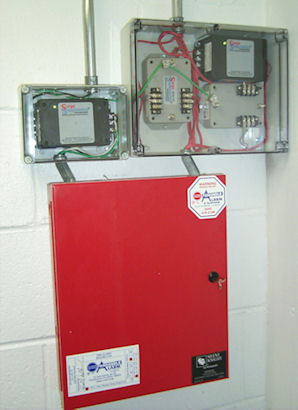 ---
Above: A slightly different SPD Installation. Both Power (Black SPDs) and Data Lines (Gray SPDs) protected.
---
Besides the individual fire alarm control panel SPDs, additional devices for other electrical panels and/or disconnects within the facility should be carefully considered.
Additional SPDs placed upstream of the fire alarm control panels create a layered or cascade protection approach. This is highly recommended on the power side. A layered or cascade protection approach is recommended by the IEEE. This provides a best practice when protecting sensitive electronics and critical equipment.
High Performance Fire Alarm Control Panel SPDs
Protecting against large transients, especially lighting generated events, robust surge suppressors with high kA ratings, true all-mode-protection design and circuit encapsulation can provide a distinct advantage over competing devices.
Our line of SPDs are specifically designed for applications and protection needs of the fire alarm industry. Our top of the line Advantage® Series and Surge BarrierTM  are high quality, high performance devices. These devices employ Discrete All-Mode Protection, Optimal Response CircuitryTM and use a multi-stage, hybrid network design.
Industry best Frequency Responsive Circuitry™ available. This Advanced Technology delivers Full Spectrum ProtectionTM others can't. SPDs are High Quality, High Performance units and include 25 Year No Hassle Warranty.
Don't be fooled by imitators.
Protect fire alarm control panels with the Right SPDs that deliver the Right Results.

Our gear is... often imitated ...but rarely duplicated... 
The Surge Stops HereTM
Get the Right Gear!TM

Surge BarrierTM Series Product Brochure

Return From Fire Alarm Control Panels To Best Surge Protector Home