High Performance
DSL Surge Protector Devices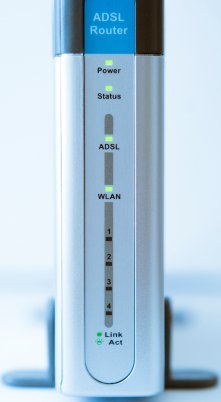 Protect your DSL and connected equipment from damaging transient voltage.

The Digital Subscriber Line (DSL) is a type of circuit/line that uses existing POTS technology to improve communication speeds beyond that of the older voice grade or dial-up service method.
This advancement is achieved by using a digital signal over the same copper wires as your standard (POTS) home or small business analog phone line.
In addition to the improvement of speed, the voice communication (phone call) can also be used along with the digital signal at the same time.
Unlike a dial-up Internet scenario, this system allows for the phone line (voice) to remain available during internet use.
Popular and familiar electronic equipment types for both home and business connected by these circuits/lines include...
Modems
Network Routers
Network Switches
Phone Systems
This technology helps make business and home life function more efficiently and smoothly. In many cases, these lines are critical in keeping a facility up and running.
The equipment connected via these lines can be expensive and are very sensitive to voltage transients.
These sensitive lines and connected equipment should be carefully protected. Many times these unprotected lines provide direct pathways for transient voltage damage to occur. The most severe transient being lightning strikes.
DSL Surge Protector
Quality and Performance

Choose high quality SPDs and reduce or prevent transient voltage damage to data lines, circuits and critical connected equipment.
Choose SPD data rate speeds ranging from 128 Kbps up to 100 Mbps.
Line types and speeds needing surge protection include:
IDSL up to 144 Kbps
HDSL up to 1.54 Mbps
MSDSL up to 2 Mbps
SDSL up to 2.3 Mbps
RADSL up to 7 Mbps
ADSL up to 8 Mbps
VDSLup to 52 Mbps

Line type and data rates need to be determined for specifying the correct surge protective device. This provides the best surge protection results.
Our SPDs are a high quality, hybrid design. Devices are series wired, parallel connected and provide True All-Mode protection. Unit design incorporates our Optimal Response Circuitry™ which provides the lowest let-through voltages in the industry.

All suppression circuits are encapsulated in our high dielectric compound. This technology assures long component life, protection from the elements, vibration and improves performance.
Installation is simple. Unit connection types include...
Terminal Strip
Modular Jack (RJ45/14) 
Punch-Down
DIN Rail mounts are available and provide installation options in addition to our standard mounting feet.

To keep your speed - you have a surge protection need.
If you demand protection results, we have the equipment that will deliver.
Installing the right high quality and high performance DSL surge protectors will provide the protection needed to keep your lines and systems safe from damaging transient voltage.
All high performance SPDs are backed with a 10 Year or our industry leading... 25 Year No Hassle Warranty.

Get the Right Gear

Company Brochure
| | |
| --- | --- |
| High Performance Data Line & DSL Surge Protectors | |
Return from DSL to Best-Surge-Protector Home