High Performance Appliance Surge Protectors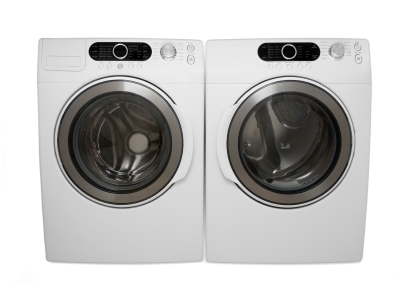 Why do we recommend high performance appliance surge protectors?
For the following simple, but practical reasons:
Sensitive Electronics
Financial
Additional bonus?
A single, High Quality, High Performance surge suppressor could be enough to protect all major appliances for the next 25 years or more. Don't settle for inferior devices. Don't settle for SPDs that provide partial protection.

"Today's appliance Electronics often fail." - Appliance Industry Repair Professional

NEC Update 2020: SPDs are now required for new or renovated homes. Get the Right Gear!TM
High Tech Appliances: Increased Surge Sensitivity

Today, everything plugged-in seems to have some type of sensitive electronic circuitry. The oven, dishwasher, refrigerator, freezer, washer/dryer, microwave and other appliances are no exception. They are all considered High Tech.
However, high tech products have a weakness. The weakness is increased sensitivity and susceptibility to abnormal power and frequency changes called transient voltage. Transient voltage is more commonly known as power surge activity. Both external and internal transient voltage will damage unprotected sensitive circuits. It's not if, but when. It's just a matter of time.
"The shift has been going from mechanical to electronic and electronic stuff doesn't have the longevity..."
                                                                                                                     - Appliance Industry Repair Professional
Blinking or flashing control panel lights, erratic appliance operation, burned out fans, damaged motors and sudden or premature equipment failure. All symptoms of transient voltage damage. 
The good news? These frustrating and costly issues are preventable! Apply the Best Surge Protector Options!

Protect Your Online Identity. Surf The Internet Without A Trace. 7-Day Money Back Guarantee
Appliance Surge Protector Applications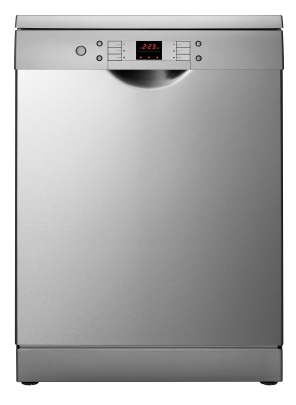 Today, dishwashers, ovens and other appliances are built to sell. They are not built to last. This makes the need for quality SPDs even more important.

Installing the right High Quality, High Performance appliance surge protector at the main service panel is a great protection option. By placing a SPD at the service panel, the entire facility, business or home is protected from external transient voltage entering the building.
Additionally, the right high quality, high performance unit will protect the individual circuits within the panel from internal transient voltage as well. Many individual circuits within a service entrance panel are appliance related.
Typical appliance related dedicated circuits:
Electric Oven/Range
Electric Water Heater
Electric Clothes Dryer
Possible additional dedicated circuits:
Refrigerator/Freezer
Dishwasher
Garbage Disposal
Washing Machine
Hot Tub

Garage Door Opener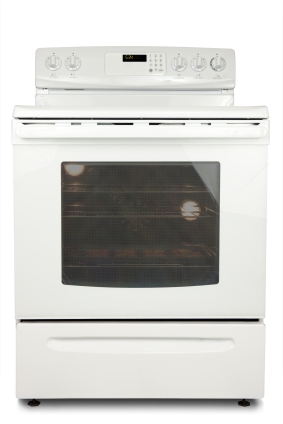 Where applicable, include Plug-in SPDs as secondary or additional layers of defense against surge damage. A Layered or Cascade protection design is recommended for best protection results.

Protecting appliances from the dangers and damage from power surges saves time, money and frustration.
Bonus: The right surge protector, in the right location, with the right installation may even extend appliance life cycle expectancy.

The Right SPD will deliver the Right Results... Get the Right Gear!TM

The Right High Quality High Performance SPD

The right SPD employs a True All-Mode Protection design instead of partial protection designs. The right SPD includes a multi-stage, hybrid network with encapsulation technology and optional Frequency Responsive CircuitryTM.
Frequency Responsive CircuitryTM is an Advanced Suppression Technology. Not many SPDs in the marketplace deliver this level of technology, let alone appliance related SPDs. Contact us today.

High Quality, High Performance SPDs are backed with an Industry Leading 25 Year "No Hassle" Warranty.
Install appliance surge protector devices that are... often imitated ...but rarely duplicated...
The Surge Stops HereTM
Get the Right Gear!TM
2020 NEC Update: Residential SPDs
Return from Appliance Surge Protector to Best Surge Protector Home