High Performance Battery Backup Surge Protectors
3-Phase High Performance Battery Backup SPDs
Battery backup surge protectors are critical pieces of equipment. In emergency system applications, SPDs are now a NEC requirement.
Devices are to be applied to backup or emergency power system scenarios. The purpose of such devices help to ensure reliability and dependability of the emergency power supply.
Battery backup systems are responsible for restoring or maintaining power in the event the primary power source is disrupted or fails.
If electronics and electrical equipment are important enough to warrant a battery backup system, the backup system is important enough to warrant high quality, high performance, Full Spectrum ProtectionTM surge protective devices (SPDs).
Common Battery Back Up Applications
Individual backup units and larger backup systems are used in multiple applications for numerous electrical and electronic emergency power needs. Common locations and uses for battery backup equipment include but are not limited to: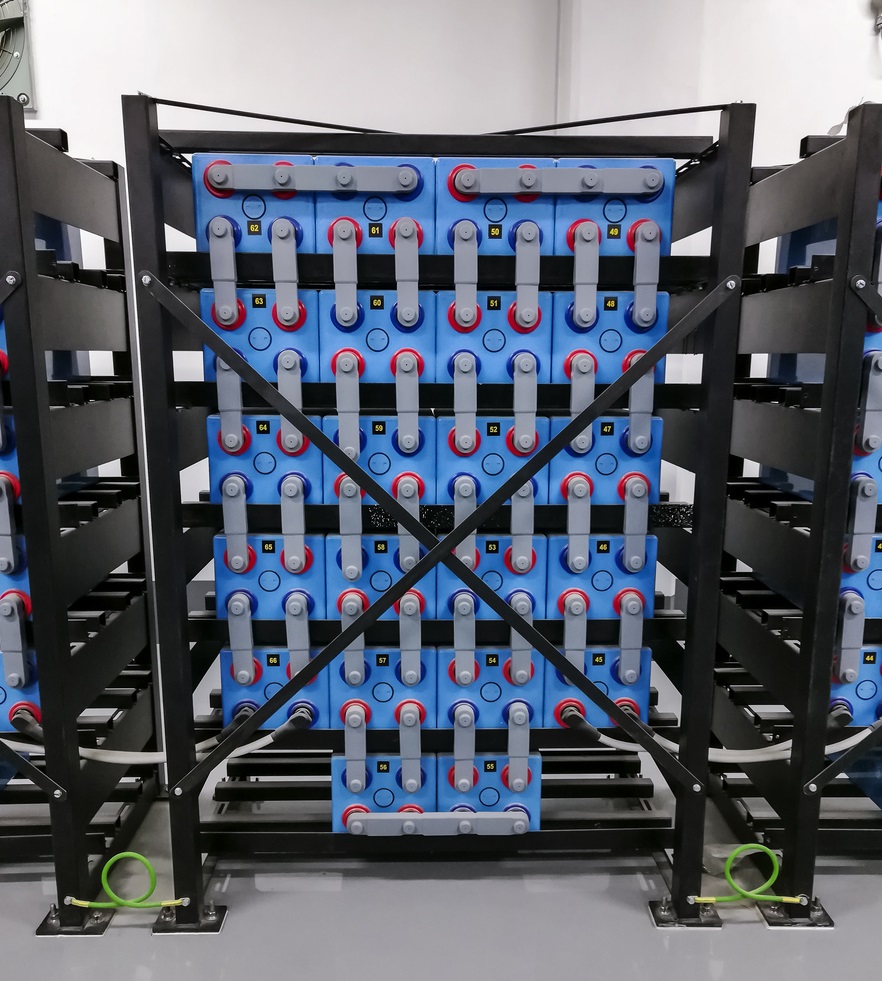 Battery Room Battery Backup Stack
Power Plants/Sub-Stations
Data Centers
Telecommunication Networks
Satellite Communication Facilities
Cellular Towers
Fiber Optics
Emergency Communication Centers (911)
Sump Pump Systems
Many systems and sensitive equipment have a UPS or multiple UPS for primary power disruption events.

In addition to uninterruptible power supply devices, battery bank applications are also applied. These are often found in power plants, sub stations, telecommunication facilities and commercial wind and solar farm scenarios.
Battery banks are commonly used in support of large, multiple UPS equipment scenarios as well as other emergency power applications.

Changes to the National Electrical Code. Surge Protection Section. Click NEC Surge Protection Updates
The Right SPDs Installed At The Right Locations
Placing the Right SPD, in the Right Location, with the Right Installation provides the best surge protection option.
A layered protection approach on the power side and data line protection on the signal side using Surge Protective Devices is recommended. A layered or cascade protection approach is a recommendation of the IEEE. This design provides a best practice when protecting sensitive electronics and critical equipment.
Each battery backup surge protector scenario may be different. However, in general, here are basic SPD location recommendations for backup systems protection:
This approach protects the upstream inverters/rectifiers, charge controllers, distribution panels and other equipment from damaging transient voltage. As designed, this provides layered protection for the battery bank.
Advantage Series Battery Backup Surge Protectors
Protecting against large transients, especially lighting generated events, robust surge suppressors with high kA ratings, True All-Mode-Protection design and circuit encapsulation can provide a distinct advantage over competing devices.
SPDs are specifically designed for applications and protection needs of battery backup systems. Top of the line AdvantageTM Series are High Quality, High Performance devices. SPDs employ True All-Mode Protection, Encapsulation Technology with a multi-stage hybrid network design.
Industry leading Frequency Responsive Circuitry™ available. When included, FRCTM delivers Full Spectrum ProtectionTM. This advanced technology mitigates Impulse and RingWave surge types in the toughest environments that other SPDs miss.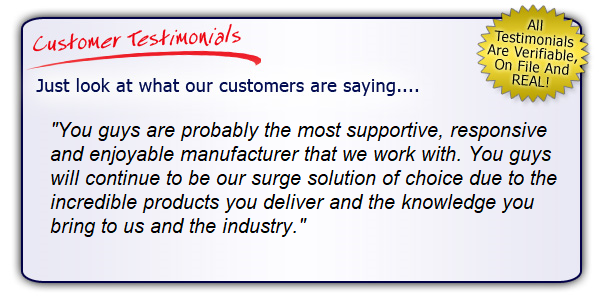 Safeguard systems with High quality and High Performance Surge Protectors. AdvantageTM Series battery backup surge protectors include our Industry leading 25 Year "No Hassle" Warranty.
Quality SPD Options available.

Our gear is... often imitated... but rarely duplicated...
Don't settle for anything less.
The Surge Stops Here.
Get the Right Gear!TM

High Quality High Performance AC Panel Battery Backup Surge Protectors
Return from Battery Backup Surge Protector to Best-Surge-Protector Home